Revive, Restore & Refinish
District Floor Depot aims to be the DC's number one resource for all their hardwood flooring needs. From selection and purchase through the installation all the way to follow on care through sanding, refinishing, and repair, we will help you transform your home for less.
Professional Sanding & Refinishing
You love your floors, but they could really use a touch-up. Sanding and refinishing provide the benefits of brand new flooring at a fraction of the cost. While many homeowners will try to take on this project themselves, it's not uncommon to cause permanent damage to the wood if it isn't done properly. By working with professional flooring contractors, you get all the benefits of a new finish with out the risk of damaging your floors. Because our professionals are highly trained, experienced, and have all the proper equipment on hand, we can guarantee a high-quality product for not much more than it would cost to do yourself.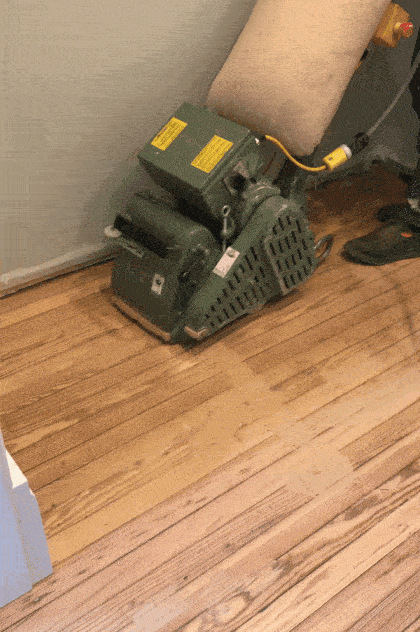 Sometimes unforeseen accidents cause significant damage to our floors. Thankfully, our floor repair experts can have them looking brand new again for a fraction of the cost of replacing them. When your hardwoods experience scratches, dents, and other damage, just give us a call. We'll have it looking like-new in no time! You wouldn't believe the difference a simple sanding and refinishing job can make on your floors. Take a look at a few of our previous projects and see for yourself!
Our commitment to providing DC's homeowners with the highest quality flooring products extends far past the hardwood. We take a great deal of pride in our workmanship. We want to work with you to ensure you get the most value out of your new floors. With a professional installation conducted by our hard-working team, you'll get many years of enjoyment out of your new hardwood.