Tara Planks Hardwood Flooring
Available Exclusively at District Floor Depot
Available in both traditional and distressed flooring styles, our Tara Planks flooring is manufactured with a width as wide as 9 inches. It's artfully engineered to allow for a wide range of design options and keep you free of any expansion and contraction issues. Tara Planks can be installed in any area of your home. At District Floor Depot, we provide our customers with top-notch service and high-quality products that fit all of their hardwood flooring needs!
The Advantages of Tara Planks Hardwood
We pride ourselves in ensuring your Tara Planks floor is seamlessly and beautifully installed in your home. Our team knows the best type of wood for your home flooring, and we make sure that's what we provide you with. As one of District Floor Depot's exclusive product lines, our Tara Plank flooring has advantages you won't find in any other type of hardwood flooring.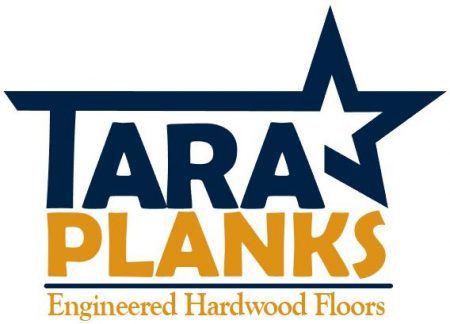 Responsibly Sourced To Keep Our Forests Safe
To ensure that we can continue to enjoy the beauty of hardwood flooring in the future, it's vital that we do as much as we can to protect our many beautiful forests. At District Floor Depot, we are proud to only partner with lumber mills that are committed to manufacturing their products through safe and sustainable practices. We choose our partners carefully and make sure we share the same vision of sustainability. Along with getting the best deals on hardwood flooring in the area, you'll also be playing a role in helping protect our environment when you purchase from us.
When you already have a busy schedule, finding time to find the right kind of flooring for your home can be difficult. Lucky for you, our ordering process is simple and convenient. We work with your schedule and make sure that your consultation and installation happen at a time that is convenient for you. No matter when you need us, we make sure we're available to help you. Call today to place an order over the phone and schedule to pick it up at whatever time best fits into your schedule. You can even order the night before, and we'll have it ready for pick up at 7 am the next business day!
Come To See Us In-Store, Or We Will Bring Our Showroom To You
Come and visit our store today to see our vast selection of hardwood flooring styles. Don't have time to make it to the store? No problem! Give us a call, and we'll make an appointment to bring our showroom to you! During your appointment, you can get a first-hand look at our flooring styles in your own home while our associates also provide you with measurements and a price quote as well! Give us a call today to schedule an in-home consultation!
One of the best things about buying from District Floor Depot is that you'll save money through our mill-direct pricing. We proudly partner directly with lumber mills so that we can cut out the middleman. Our process allows us to get our products at a cheaper and faster rate than our competitors and pass the savings on to you! We believe in finding you the best deal available to redecorate your home. When you buy from us, you can rest assured that you are getting the best hardwood flooring products at the best prices in DC!