Is vinyl flooring the right choice for your home? That decision depends on a number of factors, including your lifestyle, whether you have kids or pets, the amount of foot traffic in different rooms, and even the style and character you're looking to create in your home. Flooring is an important design element in a room so it's important to find a flooring choice that balances practicality with your personal style and personality. 
Improvements in technology along with superior materials and advanced manufacturing technology mean this is not your grandparent's tile. This stylish tile offers easier installation, improved durability, and designs your grandparents could only have dreamt of years ago. In this vinyl flooring buying guide, we'll walk you through determining if luxury vinyl tile (LVT) is the right choice for you.
What Is Resilient Vinyl Flooring?
Just as its name suggests, this flooring option is resilient. LVT can take anything that gets thrown at it and emerge unscathed. It has become increasingly popular for its value, easy installation, and durability. It's also comfortable to walk on, relatively quiet, easy to clean, and highly water-resistant. Those are all important considerations if you have young children or boisterous pets in the house!
Luxury vinyl flooring mimics the look of stone or wood without the cold hardness of stone or the maintenance needs of hardwood. Easy-care vinyl is available in wide width planks with various surface textures in an almost endless variety of different looks. It's easy to maintain and long-lasting addition to kitchens, bathrooms, laundry rooms, and basements but works equally well in any area of your home.
The Benefits of Luxury Vinyl Flooring
It's available in a wide range of stylish options to fit almost any design aesthetic.
Forget about hard, ice-cold floors with LVT.  This flooring is delightfully comfortable to walk on because of the padded bottom layer. It offers the perfect combination of a soft foot-feel and firm support for safe, comfortable walking.
Even high-quality LVT is more affordable than many other high-end flooring options.
LVT is durable. That makes it easy for you to maintain its good looks for many years. It's easy-clean properties also contribute to a healthier home.
The transparent protective outer layer protects the tiles from spills and ugly staining.
You'll never have to worry about water damage with properly installed LVT.
We'll discuss more on these benefits of LVT flooring below.
A Healthier Flooring Option
Greenguard certification ensures that a flooring option is safer for your home because it doesn't emit harmful volatile organic compounds (VOCs). Products have to meet strict emissions limits on more than 10,000 chemicals in order to earn this certification. 
Luxury vinyl flooring offers some of the comforts of carpet without any of the unsightly stains, dust, mildew, and mold that's so often prevalent in carpeting and carpet pads. Those lingering vacuuming leftovers can contribute to allergies, asthma, and other breathing problems. Banish those potential health problems by simply sweeping and damp mopping your LVT flooring regularly.
Amazing Quality at an Affordable Price
The quality of luxury vinyl tile far surpasses that of ordinary vinyl tiles. For that reason, the price of LVT is comparable to ceramic tile and similar high-end flooring materials. You can get the same great look as real stone or hardwood at a more cost-effective price. Save even more with District Floor Depot's mill-direct pricing. By buying directly from the mill, and bypassing middlemen, we can offer our customers the best prices in the region. Our luxury vinyl prices range from under $1 to around $4 per square foot, rather than the $3 to $7 (or more) that other sellers typically charge.  
Choose Your Favorite LVT
You've decided that resilient vinyl flooring is the right choice. Now what? Check out the incredible number of selections at one of our DC showrooms. Our flooring experts will guide you through the vast number of flooring options to help you find the right choices for your home and lifestyle.
If you can't make it to our showroom, pick out your favorites online and we'll happily bring samples to you so you can check them out in person. Our experienced Associates are always happy to answer any questions you may have either in-store or on-site. Schedule a consultation online with one of our local flooring professionals today to discuss whether vinyl flooring is the right choice for your home.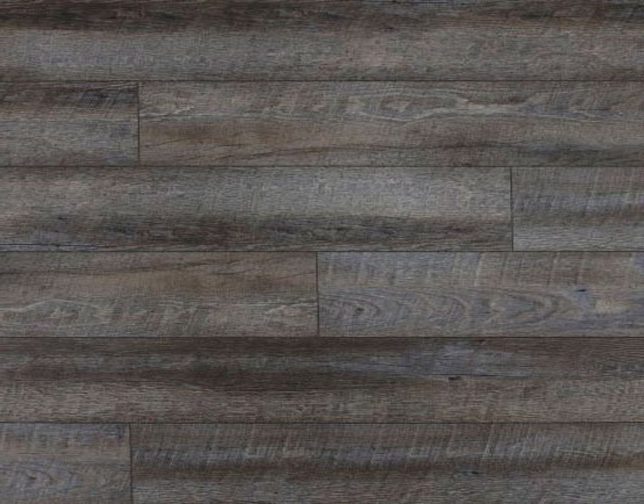 What Now?
Once you've made your flooring choice, the next step is to accurately measure everywhere you want your new flooring installed.
You can do the measuring yourself or arrange to have one of our flooring professionals do it for you.
There's a $35 charge for professional measuring, which will be credited toward the installation of the flooring.
One of our Associates will work with you to create an estimate for your new flooring.
We offer financing options for your convenience.
We'll deliver your LTV order quickly so your new floor will be ready for you to enjoy as soon as possible.
We offer quality installation services for those who want their floor professionally installed. Of course, you're always welcome to purchase the tile and install it yourself.
Luxury vinyl tile is quicker, easier, and less messy to install than older types of vinyl tile. With care and patience, you can achieve professional-looking results even on with a DIY installation.
LTV's quick and easy installation means you can start enjoying your beautiful new floors in hours rather than days.
Our vinyl flooring options are backed by extensive warranty protection ranging from 5 or 10-year commercial all the way up to lifetime residential. Yes, they are that durable and long-lasting!
Choose District Floor Depot
If you're looking for stylish, durable, and affordable flooring that will stand the test of time, it's hard to go wrong with luxury vinyl tile from District Floor Depot. The hardest part may be choosing between our outstanding array of designs! Check them out for yourself today and prepare to start enjoying the many advantages of luxury vinyl tile.